Onboarding
A good onboarding makes your team understand and appreciate a tool.
We don't offer quick fixes. Here's why.
We know how hard it can be to get everybody in your organization on board when it comes to changing processes. We don't barge in and change things without looking at what is working.
What makes our approach so successful, is that we make sure that your employees understand, use and appreciate the tools perfectly. That requires a thorough onboarding process and dedicated training sessions.
While you keep working on your business, we do strategy and technical implementation, minimizing your time-to-value. You'll be able to hit the ground running without steep learning curves.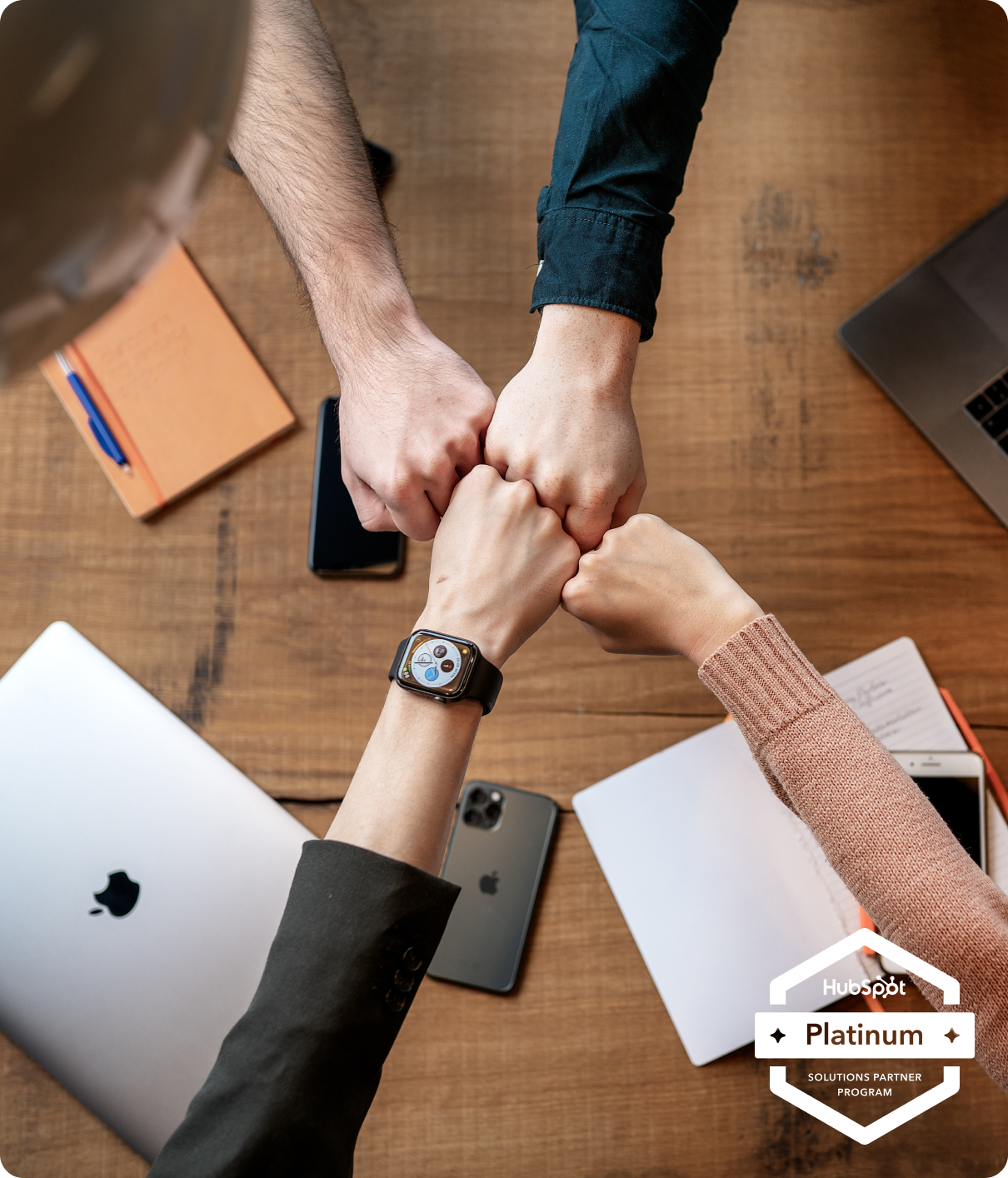 Hubspot Onboarding Service: Why Wiljekoffie?
Yes, HubSpot has its own onboarding services. And while we don't dish on that, we know that our own onboarding service is laser-focused and fueled with years of experience in specific fields and specific types of organizations, whereas HubSpot can't offer that level of individualization. Plus, HubSpot solely focuses on installing and implementing its own tool. We are experienced in integrating it with other tools you love working with.
Learn to stand on your own two feet
We make sure everyone who needs to have a certain level of knowledge on the solution gets that from us, so they can go on and implement it into their team.
Alignment and automation
We'll dive into your workflows to see how we can automate the tasks you're losing time on. The onboarding process isn't just about setting up a new system, but creating a new way of working.
Our onboarding plans are always customized

We don't try to squeeze you into a one-size-fits-all onboarding traject. Depending on your goals, resources and challenges, we develop a well-structured result-oriented onboarding plan.
What you can expect:
A full review of your current technology stack, and how it integrates with HubSpot.

Connecting and integrating your website and tools, so you can start collecting end-to-end tracking

The complete technical implementation of HubSpot tools in your organization

Importing or migrating key data

Trainings and workshops to turn your team into HubSpot heroes.
Clear Dashboarding and goals
And much more...